Library & Learning Center
​Here to offer support.
The Library serves students, faculty, and the community on campus. Visitors are able to use study rooms and access the library's databases. The Learning Center provides students with tutoring help and support in various subjects including English, accounting, and math.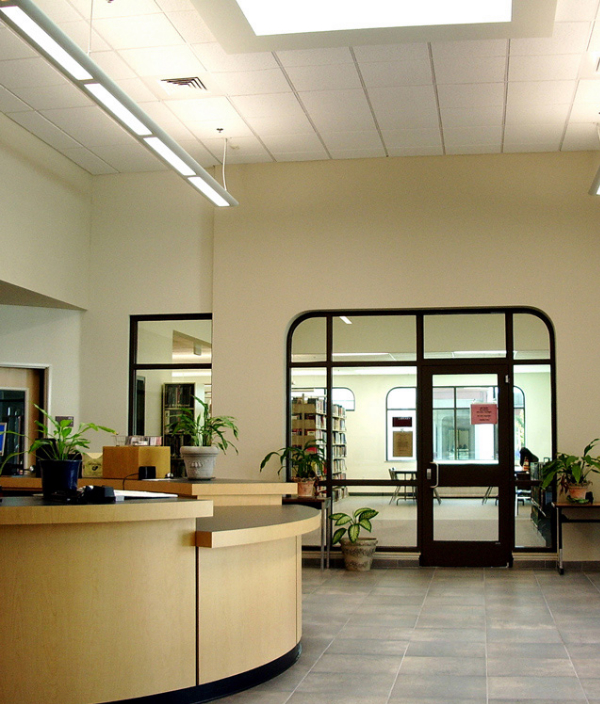 Materials & resources available
Students have access to varied services and materials to help support their academic success.  The Library & Learning Center offers the following:
Books, newspapers, journals, magazines, pamphlets
Audio-visual recordings
Electronic card catalog
Tutoring Center
Two computer labs with Internet access
Writing lab
Reference service
Break-out rooms for study groups
We pride ourself on offering a small and personable environment so you get the guidance and support you need to succeed. Contact us if you have questions or need assistance.
Donna Roberts, Ed.D.
Associate Dean, Academic Administration
Library and Learning Center Director
Jordan Joyner
English Grammar & Writing Tutor
Jacob Grafius
General Reference & Databases Tutor
Library Staff
Offering a wealth of support services to help you achieve your goals and ensure your higher education is within reach.
Access forms & documents in one place.
You can find forms and documents for Admissions office, Student Services, and Registrar's office here.
We prepare students for meaningful careers and professions through a high-quality educational experience, strongly informed by the liberal arts, and directed to the specific and changing needs of students from diverse ethnic, cultural, economic, and educational backgrounds.